Learn How to Create Your Own Jewelry in Wax for Casting with Dante Perozzi Jewelry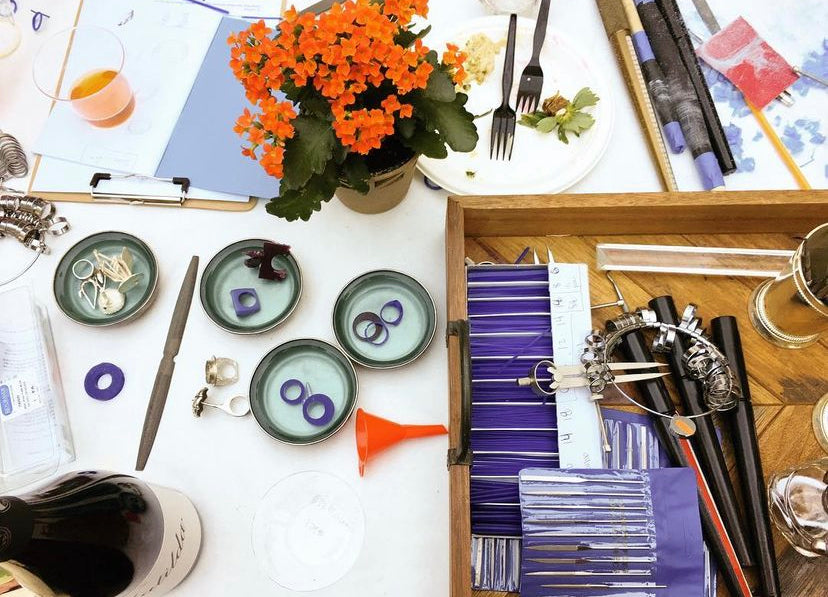 Are you looking for something to do that will bring out your creative side? Join Dante Perozzi Jewelry for one of her exciting, hands-on workshops where you can learn to design and create a wax design for lost wax casting. During this three to four hour class, guests will gain insight from demonstrations as well as group instruction on designing with wax which will then be cast in metal. With materials supplied and tools at hand, you'll have every available minute to make something special! 
What You Can Expect During the Workshop
At the beginning of the workshop, participants will get a chance to design thier rings. Each guest will be provided with all the tools needed to complete their masterpiece. As part of the workshop fee, each guest will receive a professionally finished brass casting of their wax creation returned to them some weeks after the class. However, if Sterling Silver or even gold is more your style - no worries! For an extra fee we can provide those materials as well.

You'll also receive one-on-one assistance from our Dante as needed who will guide you throughout the process. She'll show you how to measure and size your ring so that it fits perfectly on your finger and troubleshoot any issues that may arise during the workshop while ensuring that everyone has fun! In addition to learning valuable skills such as jewelry making and sizing techniques , you'll also make lifelong memories in a welcoming atmosphere with some truly great people!

This is a great opportunity for anyone interested in jewelry making or wanting to create something special for themselves or someone else. Don't miss out on this amazing chance - come ready because we're going to need all that time! Join us for a one-of-a-kind experience where you can make something beautiful and treasure it forever! Sign up today and let's get creating together!